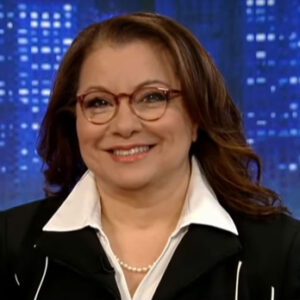 RUTH PAPAZIAN
From Here - For Here
U.S. House of Representatives
New York's 14th Congressional District
East Bronx/Northwest Queens
Progressive activists, billionaires, and entertainers – who don't care about our community and have no connection to the East Bronx or Northwest Queens – are already pouring millions of dollars into AOC's campaign.
I will fight to make life better for us all with common-sense solutions to our problems, instead of the unrealistic, unaffordable and unworkable socialist policies being promoted by my opponent.
Help me fight as hard as I can against Green New Deal, Medicare-for-All, abolishing ICE and other destructive policies that lead to layoffs for thousands of people in our district; significantly raise taxes on the already overburdened middle class; and increase gang violence and opioid overdoses in our community.
A PROBLEM SOLVER - KEY ISSUES
Middle class voters in New York's 14th Congressional District effectively have no representation in Washington, with the incumbent Congresswoman committed to promoting unrealistic and unworkable socialist policies that have failed in every country that has tried them.
I have deep roots in the community, and will represent your interests and aspirations with common-sense solutions to your problems instead of a national agenda.
In Washington, D.C., I will work with like-minded Republicans and Democrats to fix what isn't working, and to make life better for you and your family.
Here at home, I will open conveniently located district offices in The Bronx and Queens to provide constituent services that are no longer being delivered to our community.
Tax policies that promote economic diversity in the East Bronx and Northwest Queens, and encourage companies like Amazon to create good jobs for those who live here.
School vouchers for charter and religious schools, as well as for specialized vocational schools, to improve K-12 education—for all students, including special needs students.
Border and immigration control is not just national security, but also neighborhood security. Keep out violent gangs like MS-13 and Trinitarios, and stop the flood of opioids into our neighborhoods.
Affordable, personalized private health insurance, not socialized government healthcare.
Lower prescription drug prices, without hampering innovation.
Skills "refresh" for middle-aged white collar professionals displaced in the Great Recession.
Repair crumbling roads and our decaying subway system without imposing a "congestion pricing" tax that punishes Outer Boroughs residents who work in Manhattan, but can't afford to live there, too.
No funding for endless wars; protecting the U.S. from 21st Century threats like cyberwar and electromagnetic pulse attacks; supporting our ally, Israel.
Find out more about what I will do in Congress here.
Join The Problem Solving Team
My team is dedicated to fixing what isn't working in NY's 14th Congressional District.
Click the buttons below to volunteer and/or sign up for our email list.
"Politics & Profits with Rick Amato"
November 18, 2019 (Audio clip)
"The Show," Martha MacCallum
March 27, 2019